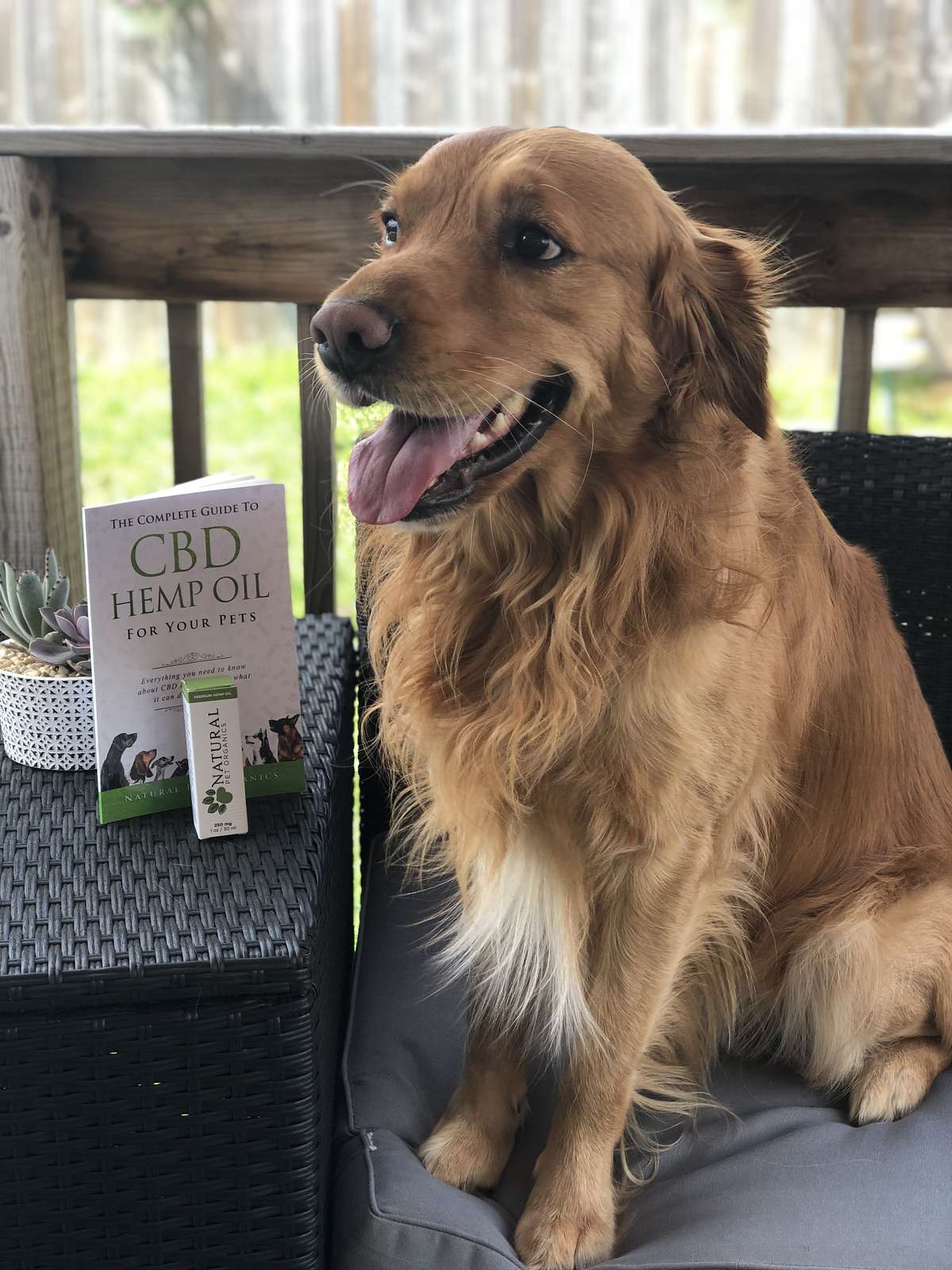 What Is Full-Spectrum Hemp Oil Used For?
This is a great question and the list is pretty long.

Anecdotal studies and a ridiculously high number of testimonials have shown that Hemp Oil by Natural Pet Organics will help with:


Dog anxiety (separation, noise and even social)
Seizures in dogs (and epilepsy)
Joint pain and dog arthritis
Dog Cancer
inflammation
Bowel disease
Protects the nervous system
Increases their appetite
Promotes a healthy heart
Much more...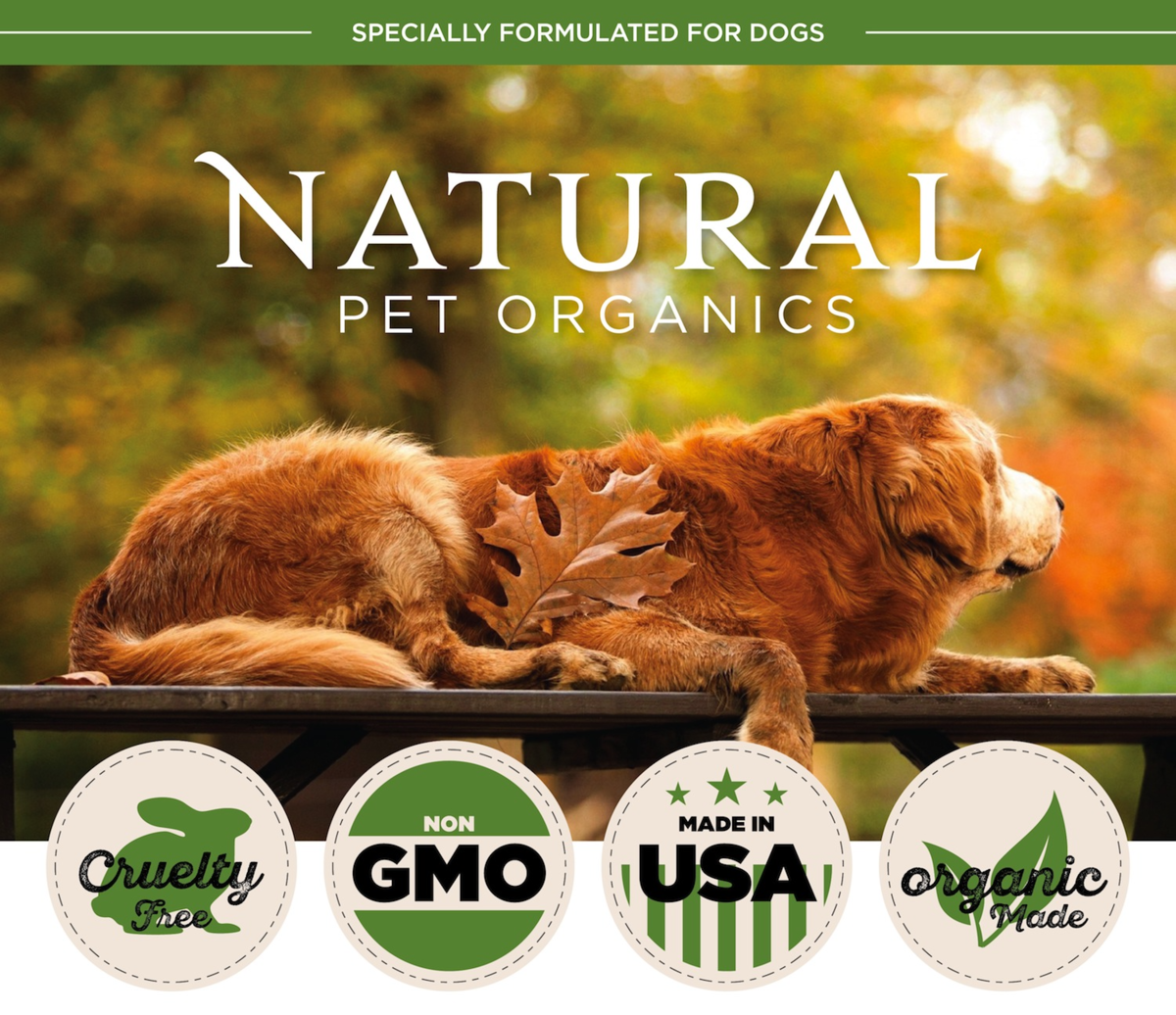 Only The Highest Quality
Not all Hemp Oil is created equal. We believe in helping dogs become healthy, happy and vibrant.

In order to carry out this mission, we use only the highest quality ingredients for all of our products. This means:


100% Natural
Organic
Non-GMO
Cruelty Free
Made Locally In The USA
Our Hemp Oil is composed of Full-Spectrum Hemp Extract, which means we used the entire plant to create our Oil, so you get the highest level of potency.

This is why our Hemp Oil works so well!
How Do I Give Hemp Oil To My Dog?
Your dog will LOVE the taste of our Hemp Oil. For best results, you just put the oil directly in their mouth. They will happily lick it all up.

Another option is to simply add it to their dog food or treats. This is a great option for picky eaters as it may help them enjoy their food more.
Reviews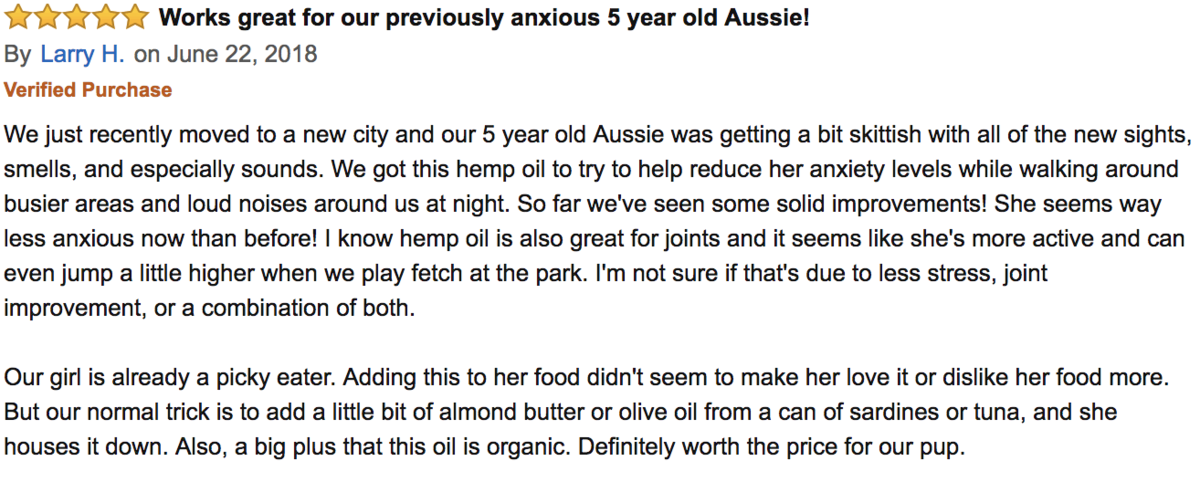 What To Do Now?
Give your dog the gift of a happy, healthy and vibrant life.

Hemp Oil from Natural Pet Organics is a high quality oil that will give your dog the best life possible. The way it is meant to be.

Just click the "Buy It Now" button at the top of this page. Your dog will love you for it.
Click Here To Go To Top of Page