Lyme Disease – Protecting Your Dog, Symptoms and Treatments
---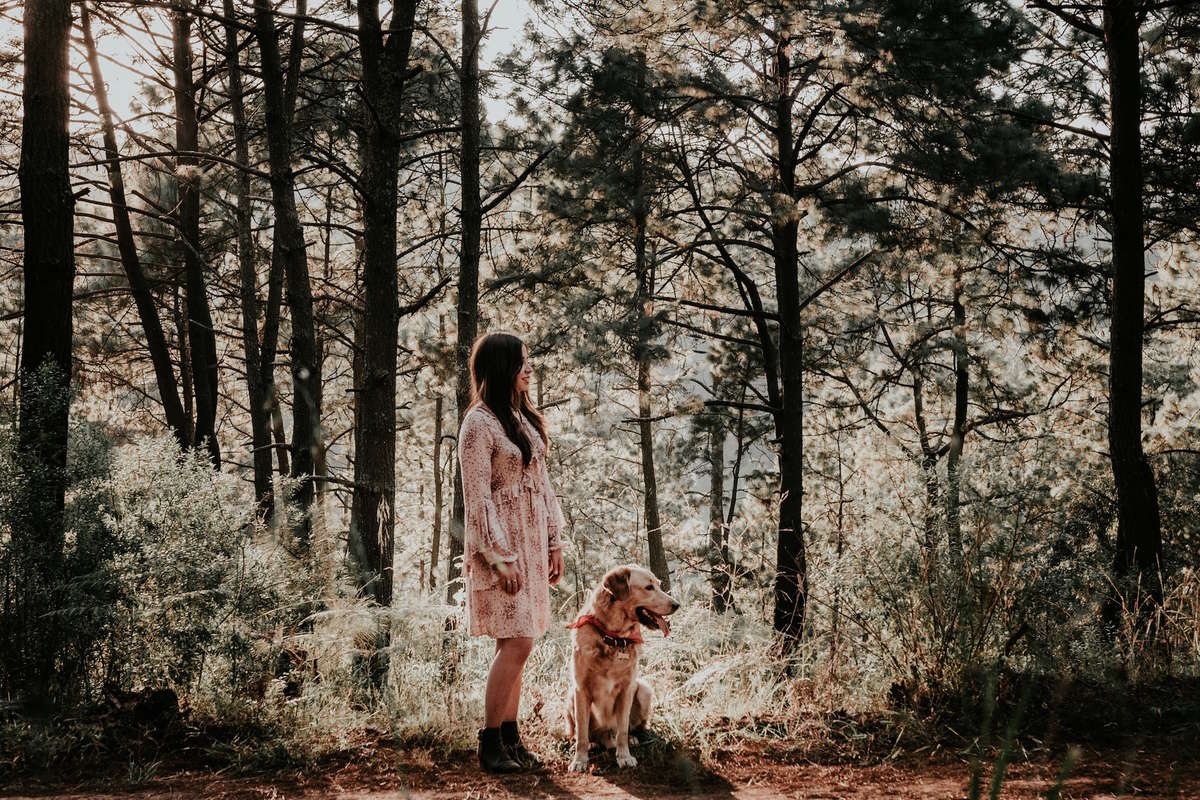 Frolicking in the great outdoors with our dogs is one of the great joys of being a pet parent.


Tick populations and incidences of Lyme disease are on the rise. So we need to be more careful than ever about what our dogs pick up when outside.

In this article, we show you how to protect your dog from Lyme disease, what symptoms to watch for and how to treat it.
What is Lyme Disease?
Lyme disease is a bacterial infection. It's transmitted by certain species of ticks to humans, dogs and other animals when they bite.

The culprit is a spiral-shaped bacterium called Borrelia burgdorferi. It travels from the tick's system to the dog's bloodstream through a tick bite.

Once in the bloodstream, the bacteria travel to collagen-rich areas of the body such as joints and organs. This causes swelling, inflammation and illness.

The good news is that this doesn't happen immediately. It usually takes at least 36 to 48 hours for a tick to make contact with the blood and transfer bacteria.

So a crucial part of prevention is checking yours and your dog's body for ticks when in high-risk areas.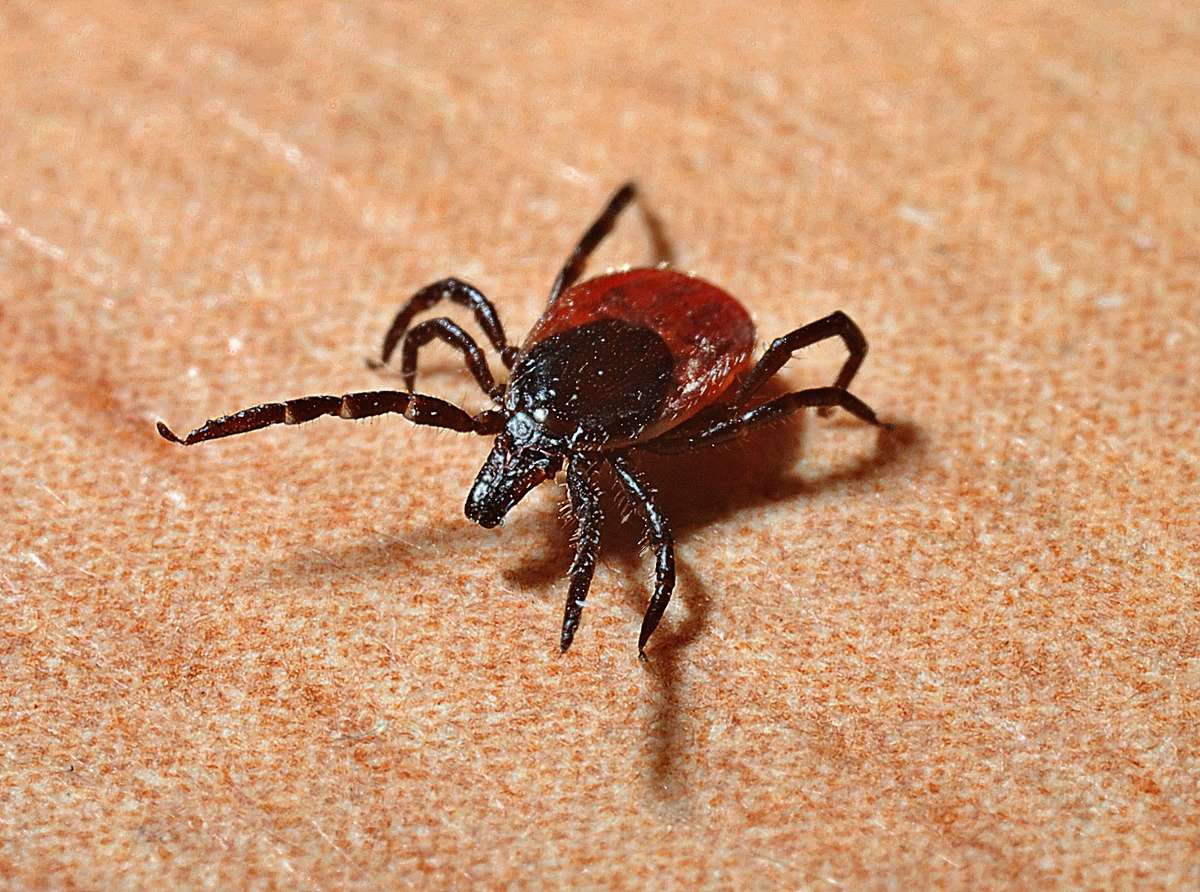 Where is my dog most at risk?
The type of tick that carries Lyme disease is usually found in long grasses, marshes, thick brush or wooded areas.

Ticks don't fly or jump, they crawl—waiting at the tips of long grasses or bushes for host animals to brush by them.

Ticks anywhere in the US can carry Lyme disease. But the areas with the most cases include: the Northeast, Upper Midwest and the Pacific Coast.
How do I prevent my dog from getting Lyme disease?
It would be a shame to let the threat of Lyme disease limit yours and your dog's enjoyment of the great outdoors.
So it's important to note here that the chances of you or your dog getting Lyme disease are extremely low—
1.2 to 1.4% even in high-risk areas
.

But to truly avoid ticks, you can limit time spent in tick-populated environments such as long grass. This is the number one way to prevent Lyme disease—especially if you are in one of the primary areas listed above.

At home, keep your grass short and rake up leaves—this is usually where ticks lay their eggs.
However, there are collars, sprays and topical products are available to help repel and/or kill ticks and you can
even make your own
.

Diet plays a huge role—feed your dog as well as you would feed yourself. Organic, hormone-free meats and vegetables will boost your dog's immune system.

There are vaccines available for Lyme disease. But these aren't always effective and can damage our dogs' GIT and immune systems.
Consult your vet if you're interested in vaccinations or any of the treatments listed above. Our friends at Dogs Naturally Magazine also have a handy guide on vaccinations
here
.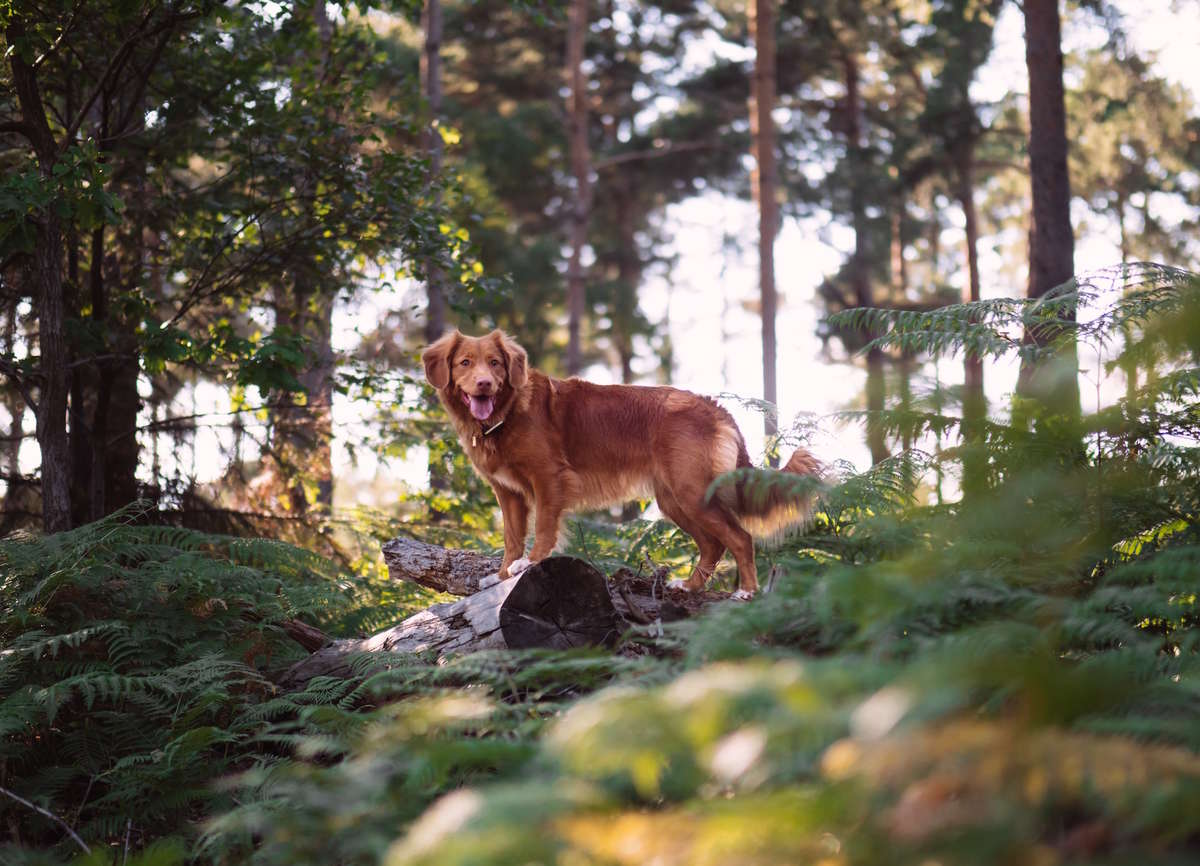 Some important points to remember in preventing your dog from getting Lyme disease:

Check Regularly

Check your dog regularly for ticks. Especially after walks through wooded areas or grasslands.

Feel for something the size of a small pea. Begin at your dog's head and run your hands over his or her body.

Look around eyes, nose, and ears—especially inside the ears. Check the tops of the feet and between the toes. Look under the tail and near the anus as well as in the folds of skin where the legs meet the body.

One place we have discovered ticks on our dog is under the collar. Ticks like dark and hidden places so they can feed uninterrupted. So it pays to be thorough!

You may try using a comb, but try not to force or pull if it hits a bump. Stop to look at what the comb has caught before moving on.

Keep an eye on your dog for scratching or licking or any red areas on the skin that may be signs of a tick latching on.

Remove Quickly

If you remove the tick from your dog ASAP, they will be less likely to contract Lyme or any other tick-borne disease. Get a good pair of fine tweezers and learn the proper way to remove a tick:


Remove carefully to get the whole tick out.
Wear gloves or use paper towels when handling the tick.
With tweezers, grip the tick by the head, as close to your dog's skin as possible.
Pull straight out slowly and firmly.
Don't squeeze the body of the tick.
Don't twist the tweezers as you pull.
Don't try to burn the tick with matches or apply anything to your dog's skin.
After removing the tick, place it in rubbing alcohol to kill it.
Don't try to kill the tick by squashing it with your fingers.
Apply soothing ointment to your dog's skin where you removed the tick, to help calm inflammation
Get advice from your Vet

Get your vet to perform a tick check at every exam you have with your dog. If you have missed any ticks, your vet will find them.

Again, ask your vet to recommend a natural preventive solution, collar or ointment you can use on your dog.

Treat Immediately

In the next section, we will talk about the telltale symptoms of Lyme disease.

Get immediate medical attention if you notice any of these symptoms. It's critical to your dog's long-term health and wellness.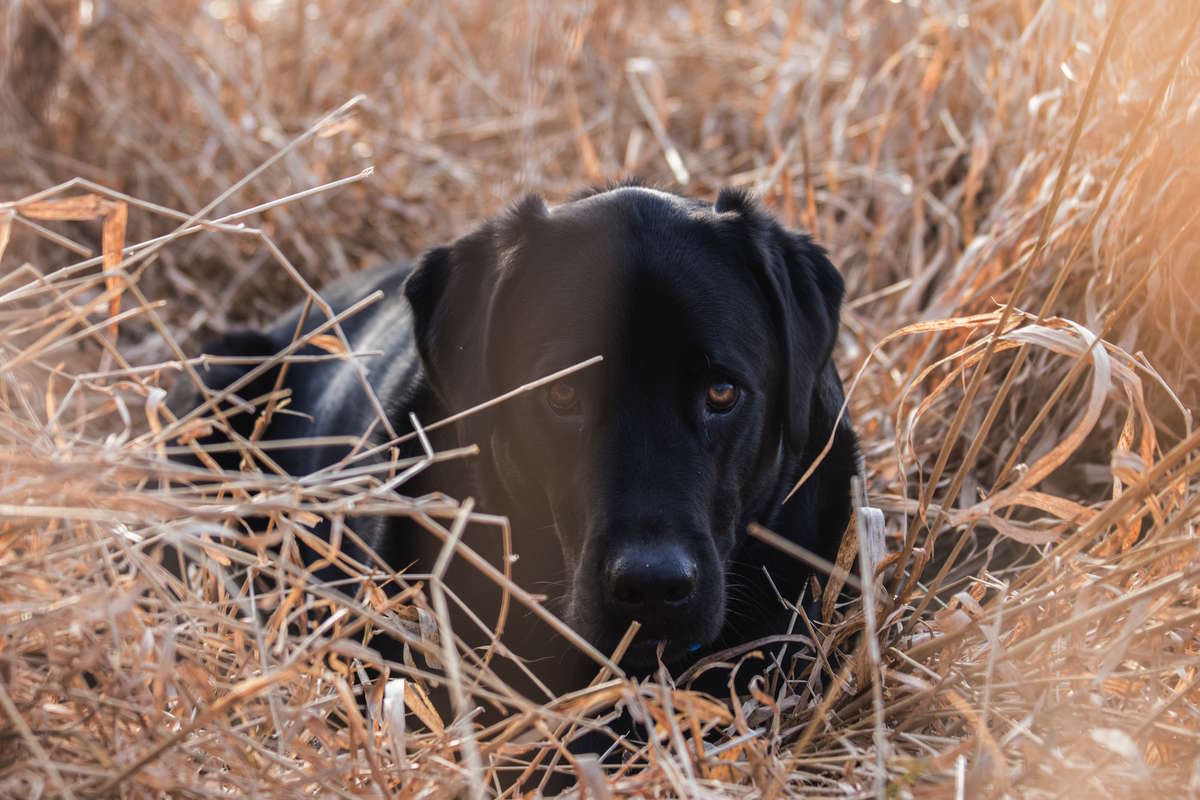 What are the symptoms of Lyme disease?
Lyme disease can be hard to diagnose, despite being one of the most common tick-transmitted diseases.

Sometimes the only symptom you can see in your dog is a limp or lack of appetite and a depressed mood.

But if left untreated, Lyme disease can cause kidney failure, heart failure and even death.

You cannot get Lyme disease from your dog and your dog cannot give another animal in your home Lyme disease.

But if the tick that has given your dog Lyme disease lands on any person or pet, they can pass on Lyme disease.

If your pet gets a tick bite and may have Lyme disease, you may notice the following symptoms:


Stiff when they walk
Arching the back when walking
Touch sensitive
Trouble breathing
Fever
Loss of appetite
Depression
Lymph nodes may be swollen
Lyme disease also looks like the following diseases, which may lead to misdiagnosis:


Arthritis
Heart disease
Neurological problems
Partial paralysis
Gastrointestinal problems
Limb atrophy
It helps to know your dog's health history. This prevents misdiagnosis and will get you started on the right treatment.

Your vet will also need to know if you dog has recently been in a tick-prone area or has been bitten by a tick.

They will most likely give your dog a blood test. But this doesn't always mean that Lyme disease will show up as the cause of their symptoms.

This is because some dogs don't make enough antibodies to show up on the test when they get Lyme disease.

False negatives are common when testing for Lyme disease. So use blood tests in combination with other methods of diagnosis to get a full picture.

Another test is the PCR test. This test uses DNA to confirm the presence of the Borrelia burgdorferi bacterium.
How is Lyme disease treated?
Once diagnosed, Lyme disease is usually treated with a course of antibiotics—most commonly
Doxycycline
.

Your vet may also prescribe an anti-inflammatory medication to treat the joint pain that accompanies Lyme disease.

Sometimes Lyme disease can be cured with a regular course of antibiotics, but this depends on the dog and stage of the disease.

Some dogs never get rid of the bacterial infection completely, but their symptoms may lessen or go away with treatment. Symptoms can return later in life, or they may develop kidney disease.
Natural Alternatives
CBD Hemp oil has shown great success in treating the symptoms of the disease. Studies show reduction in
anxiety
and
inflammation
in particular.

So let's take a deeper look at how Lyme disease affects the body and how CBD Hemp oil can help.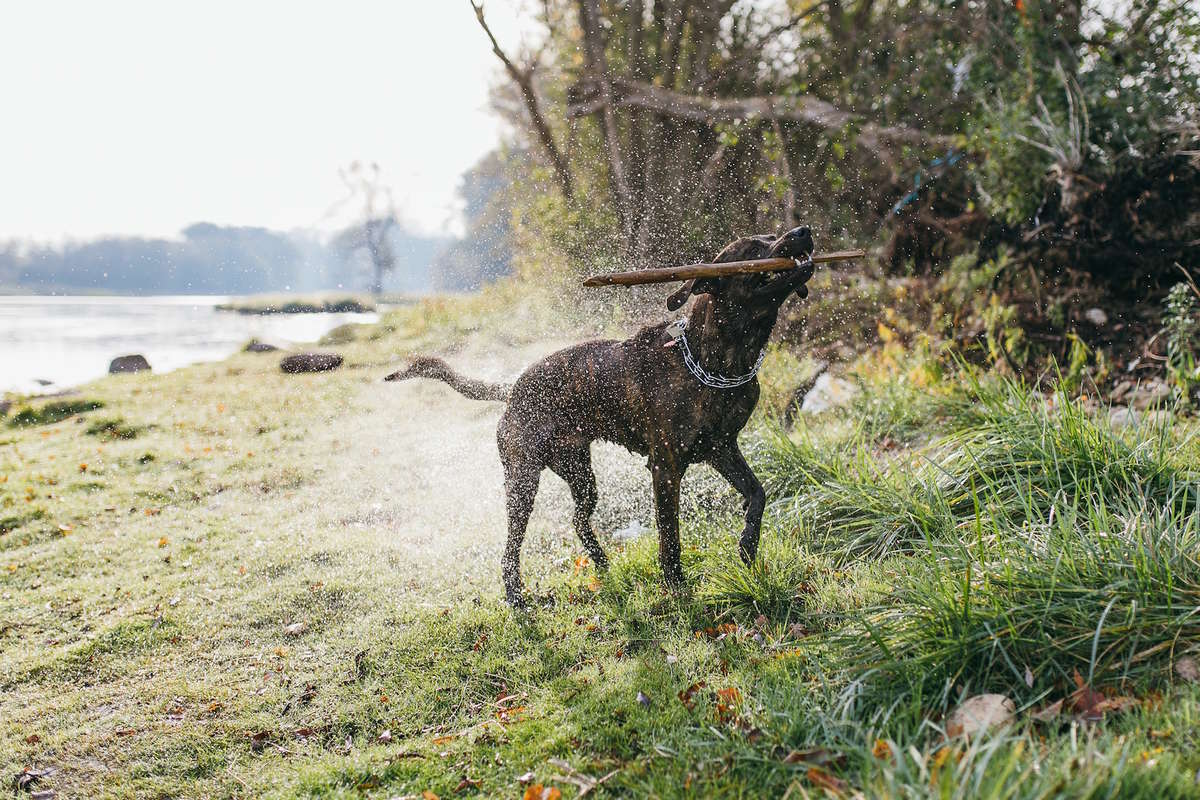 How does Lyme disease attack?
Like our dogs, the human body has what is called the endocannabinoid system or ECS.

The ECS system is a set of nerve receptors that has an effect on our sleep, our mood, memory, joint health, hunger and more.

Located throughout the body, the ECS system includes the brain and other parts of the nervous system.

The ECS system has two main receptors: CB1 and CB2. These are vital parts of the body's nervous system.

In a person or dog with Lyme disease, receptor CB2 is under attack by the bacteria.

The bacteria initiate inflammation in the collagen-rich sites on the dog's body. It's usually the joints that suffer most.

This attack decreases the CB2 receptor's defense of the joints and the damage continues.

To help the immune system defend the joint again, there are three things that need to happen:


Reduce inflammation
Make collagen again
Increase immunity
Hemp oil works to stimulate the CB2 receptor and make it harder to attack.

This stops the inflammation of the joints that many dogs have as a symptom of Lyme disease.

Giving your dog full spectrum hemp oil formulated for dogs can reduce or even stop the attack on the joints by Lyme disease bacteria.
What makes CBD Hemp oil so effective?
CBD hemp oil is safe and highly effective as an anti-bacterial, anti-fungal and anti-viral agent because it boosts the immune system.

For this reason, it can successfully treat many symptoms of Lyme disease.

CBD hemp oil extract cannot and should not replace your vet's advice in treating your dog's health.

It's a risk-free alternative natural therapy—adding CBD hemp oil to your dog's treatment can make a positive difference.

We cannot claim that CBD hemp oil cures Lyme disease, but it certainly can help treat many of the symptoms.

It relieves pain from swollen, tender joints and promotes a healthy appetite.

And can also be effective on your dog's depression, which he or she may suffer from if they have Lyme disease.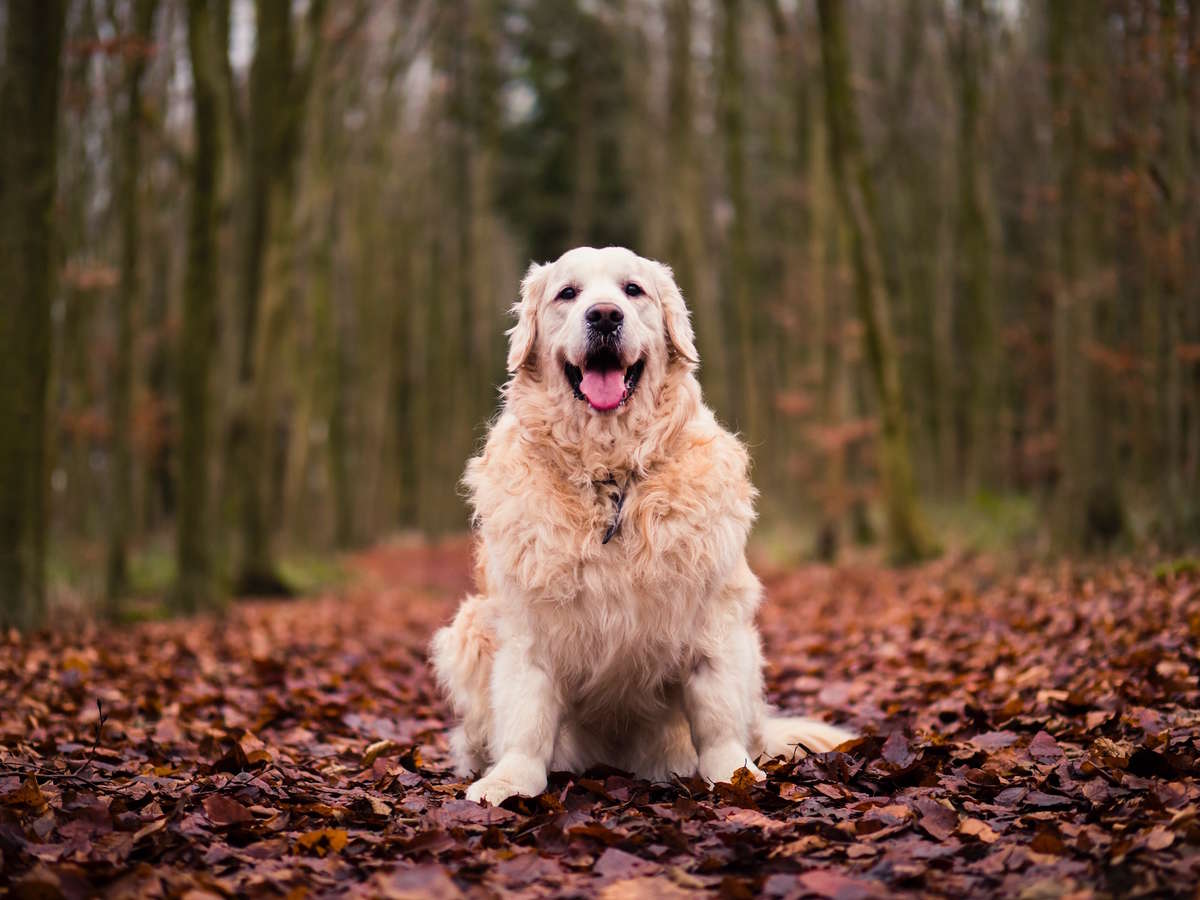 What else should I know about CBD Hemp oil?
Taking pet health care to new levels, the health benefits of CBD hemp oil extract are still being discovered through testing in leading universities.

There's evidence that humans, dogs and other mammals have been successfully treated for pain, anxiety, depression and arthritis with CBD hemp oil extract.

Highly effective against bacteria, fungi, viruses and parasites, studies continue to tout the benefits of CBD hemp oil.

Not only used for treatment of the symptoms of Lyme disease, CBD hemp oil extract is also used to treat seizures, epilepsy and osteoporosis in dogs and cats.

Pet parents praise its effect on their elderly, arthritic pets, saying that their best friend has returned since giving them the supplement.
Not all CBD Hemp Oils are created equal...
To give CBD hemp oil to your dog safely, find one that is made specifically for dogs from organic industrial hemp plants.

Be sure it is a CO2 extracted, full-spectrum oil. This means it contains all the good cannabinoids with less than 0.3% THC and none of the psycho-active effects that give a "high."

Make sure the extract is combined with a safe, natural organic oil. Our dogs love coconut oil—it's gentle on their stomach and tastes great.
In Conclusion...
Use our prevention tips to protect your dog from Lyme disease.

Examine your dog for ticks regularly, especially if they play in long grass or wooded areas.

Know what to look for and how to remove a tick safely and effectively.

If your dog has symptoms, consult your vet. Get them the appropriate treatment straight away so your furry friend lives a long, healthy life.